My Dog Sighs mural for Rome's Forgotten Project
The mural by British street artist My Dog Sighs, for the Forgotten Project, nears completion on Via Morosoni in Trastevere. Currently a work-in-progress, the mural will be presented at 17.00 on 17 March as part of the project's Free Art Friday initiative. For full details of the second edition of the Forgotten Project see website. Photo Stefano Corso.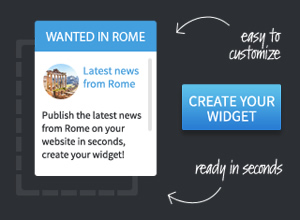 Latest classifieds
We are hiring! Mother tongue English teachers (UK, USA, Australia, ZA, New Zealand, Ireland) BASED IN ROME (NO based in Rome teachers will be contacted) wanted for company courses,...
A Room with private bathroom. free wifi, Second floor. €50/ day, €680/month all included. +393925958234 , cometisentioggi@hotmail.com